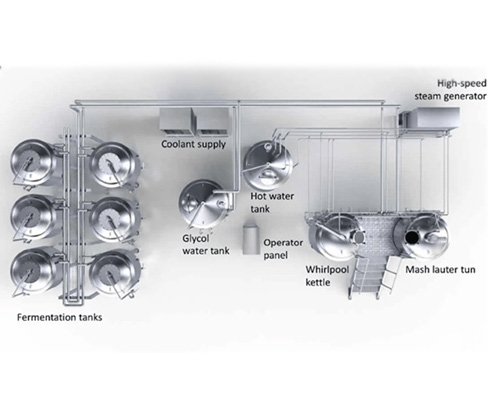 2021-02-05
In most cases, we don't need to make specific plans and decisions for each problem. We just need to follow the old operation technology and processes. If we want to make a new classic style beer, it is best to plan and calculate every step. Here are six steps to making a great new beer .
Read More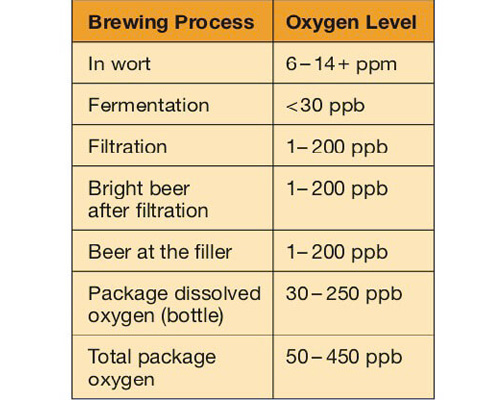 2021-02-03
(1)Gelatinizing tank,mash tank, filter tank and boiling tank all adopt closed round manhole. The manhole door must be closed in the production process to reduce the oxygen dissolution in the process of process operation as much as possible. (2)The inlet pipe of the mash and wort should be located at the bottom of the tank to reduce the contact between the mash and wort and oxygen during transportation. (3)The mash mixing times should be reduced and the mixing time should be shortened to avoid the mash forming vorticity and inhaling a large amount of air.
Read More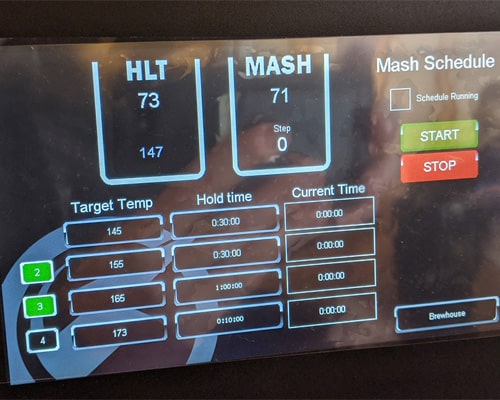 2021-02-02
Beer production technology is mainly composed of wort preparation, beer fermentation, beer filling and other technological processes, and the wort preparation process, that is, brewhouse/mashing. The control of beer mashing process is the most important part in the whole beer production process. The control of the process index plays a decisive role in the stability, taste and other technical indexes of beer. In the beer production control,PLC occupies a very important position, it can form a control system with perfect control function together with the computer, so as to solve the temperature control problem in the mashing process.
Read More